About Jupiter Vintage
Jupiter Vintage was established in 2013 with the goal of creating unique designs that reflected the laid-back tropical lifestyle unique to Jupiter, Florida.
With a vintage aesthetic that best captured the idea that Jupiter is more than just a location but also a way of life and a state of mind, we began to create designs that were inspired by Jupiter.
After getting many compliments, we converted a few of our favorite designs to t-shirts and asked a few nearby surf shops if they wanted to start carrying our brand.
The t-shirts were a hit at the local shops, so we decided to open our own store in Jupiter to sell our merchandise, which has since expanded to include hats, beach towels, drinkware, canvas art and much more.
LOCALLY WORLD FAMOUS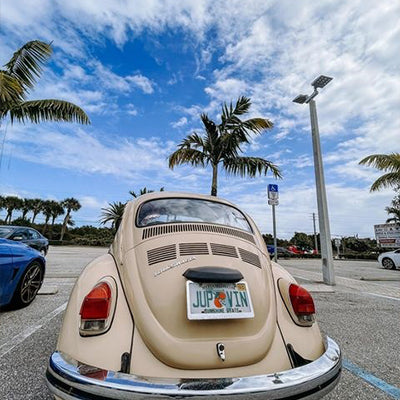 When someone comes into our Jupiter store, they frequently remark on the place's cool and distinctive vibe, which we are genuinely proud of and happy to be able to offer as a unique experience for both locals and visitors.
People travel from all over the world to see Jupiter's beauty, and our designs allow them to bring a bit of Jupiter home with them. We like to jokingly say that we are locally world famous because so many people visit the store and take some of our designs with them to wherever home may be.
Be sure to visit us the next time you're in Jupiter to say hello, take in the music, the sight of the lighthouse, and see our authentic original designs that capture that spirit.
Jupiter Vintage
1548 N US HWY 1, Suite 102
Jupiter, Florida 33469